Our Affordable Small Business SEO Services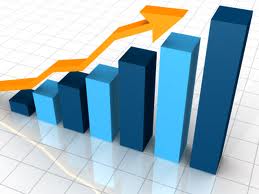 Most likely you're coming to our SEO services pricing page looking for an exact figure. Something simple with a few digits and a dollar sign that will give you a quick yes or no answer as to whether or not we provide truly affordable small business SEO services, and whether or not we'll be the right choice for you.
We'd love to make it that easy… but it's a bit more complex than that. You see, we provide a wide range of different services, in an endless array of combinations.
No two snowflakes nor local SEO packages are ever the same, we believe the saying goes. So we tailor a unique plan to each and every one of our clients.
Maybe you need a new website built from scratch, replete with SEO, social media, and more. Or maybe you just need to boost your presence in one realm, manage your reputation, add a new blog to your site, or more effectively manage your pay-per-click campaigns. Maybe you want a quick one-month revitalization, or a comprehensive and ongoing 6 or 12-month program.
We'll develop a plan to accomplish your goals, no matter what they are. And we'll provide you with affordable small business SEO services which fit into your allotted budget, while providing you with real ROI that speaks for itself.
As to those numbers, we've completed small jobs for $200 or less, and handled the needs of many larger businesses with four-digit monthly budgets.
So we'll make our affordable small business SEO services work for you, but you're going to have to contact us for more information, and let us know what you're looking for, and what your budget is.
We promise you that our search engine optimization pricing is reasonable, and that yes, we truly are the affordable SEO company that we claim to be.