Small Business Web Marketing in Washington D.C. & Maryland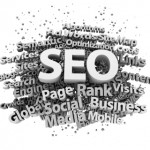 Effective and affordable small business SEO services can be the difference between great success and disappointment in the world of online business. We specialize in providing cutting-edge small business web marketing that won't break your budget, and we'll develop a customized, tailor-made approach which makes sense for you and your business.
Whatever you're looking for, we're here to help. At Washington DC SEO, we provide small business search engine optimization to organizations of all shapes and sizes, and across all industries. Take a look below to explore some of the specific small business web marketing services we offer in more detail.
Our Affordable Small Business SEO Services
A decade ago, all you needed to do was have a website, any website, and you were ahead of the pack. Of course, that's not the case anymore, but you still may be surprised at how many organizations have done little to no work on optimizing their websites and improving their online positioning.
Small business web marketing should be tailored to your needs, it should fit within your budget, and it should be up to date with all of the latest best practices. When you do this, you'll enable your business to stand out from the crowd, and you'll enjoy steady success getting found by more prospects and customers.
If you haven't gotten started with small business search engine optimization yet, it's not too late. The sooner you take action, the sooner you can begin making real progress and seeing greatly increased results.
To learn more about our affordable small business SEO services, contact us today and we'll be happy to provide you with a free consultation. It's time to put small business web marketing to work for your organization.