Utilize Affordable Affiliate Marketing SEO Services to Improve Results
Niche or affiliate marketing & SEO go hand-in-hand with each other. The key is to improve search engine optimization in order to find more qualified, targeted customers.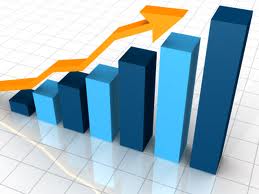 Learning how to find a niche market and target it appropriately through careful keyword research and selection is the first step. From there, a variety of services and strategies can be utilized combining both onsite and offsite SEO. Affiliate marketing is all about bringing more high quality visitors to your website, and converting them into paying customers, after all.
Therefore, learning how to find a niche market and improve search engine optimization for an affiliate website is not entirely different from establishing an online presence for a small business selling its own products or services. The same kinds of SEO strategies and services should be utilized across a variety of platforms, potentially including social media campaigns and pay per click advertising.
In fact, small business SEO and the best niche marketing strategies are oftentimes one in the same. To succeed with either, you must drill down to find the most specific and accessible area for you to exploit, and begin carving out your positioning one step at a time.
To learn more about how we can help you improve search engine optimization for small business, niche or affiliate marketing, contact us today using the form on the sidebar and we'll get you started with an affordable campaign.